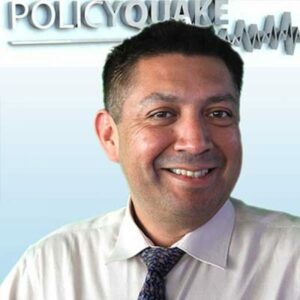 Founder / CEO of PolicyQuake Lobbying and Consulting
As a former Prosecutor, Demitri Downing and his team bring a level of professionalism, compliance, and accountability that needs to be the new standard. In 2012, after a long career in law enforcement and government relations, Demitri entered the Marijuana Industry with his family in Arizona. They became operational dispensaries in four cities in Arizona before exiting this enterprise.
During the last few years, Demitri has worked as a lobbyist, dispensary agent & acquisition specialist, written legalization initiatives, designed the SWCCEXPO emerging markets conference series, held job fairs, investment seminars as well as participated in many other projects. Demitri now facilitates others in exploring their interests in the space, having helped dozens of people acquire employment and enjoys working with startups and advising others on their investment strategies. Demitri was also a founding member of NICC, the National Indian Cannabis Coalition, and created MITA, the Marijuana Trade Association of Arizona. Demitri also founded and is the strategic analyst for the AMMA PAC in Arizona.